Informations
RECRUTEMENT / RECRUITING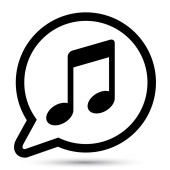 Voices Choeur International recrute, sur audition, des chanteurs amateurs confirmés, tous pupitres (Soprano 1,2, Alto 1,2, Ténor 1,2, Basse 1,2).
Nos répétitions se déroulent en Anglais dans un esprit rigoureux professionnel même s'il y règne une ambiance d'amitié et de détente. Nous donnons de 6 à 10 concerts par an à Paris et en région parisienne, en province ou à l'étranger.
Les membres de VOICES sont choisis non seulement pour leur niveau musical, mais aussi pour leur envie de participer activement à la vie de Voices. Comme nous donnons un certain nombre de prestations chaque année, les chanteurs doivent également avoir une certaine disponibilité personnelle. Ni les répétitions ni les concerts ne sont facultatifs.
---
WE NEED YOU! Voices Chœur International is recruiting new singers for all voice parts, by audition.
Our rehearsals are in English with a professionnal and serious commitment that goes along with a friendly and fun environment. We have 6 to 10 concerts per year in Paris, around France and abroad.
VOICES members are chosen not only because of their musical knowledge, but also because of their enthusiasm to be an active part of the life of the group. Since we have a certain number of presentations during the year, all singers must have a certain availability. Rehearsals and concerts are not optional.
REPERTOIRE
Notre répertoire mêle des airs plus ou moins connus de plusieurs styles et traditions : du negro-spirituals au jazz vocal, du gospel au plus classique, et avec quelques réminiscences de Noël.
---
Our repertoire includes various songs from different styles and traditions: from negro spirituals to vocal jazz, from gospel to more classical styles, including some Christmas songs.
REPETITIONS
REHEARSALS

Quand ? Les mercredis de 19h45 à 21h45

Où ? Paris 4ème (Marais)

Les répétitions sont en Anglais

When? On Wednesday, 7:45 to 9:45 pm

Where? Paris 4ème (Marais)

Rehearsals are conducted in English
CONTACT : contact.voicesint@gmail.com
Partager l'article: